SETTING UP A VIRTUAL SCCM TESTLAB – PART 5
|
In the last 4 parts, we looked at of setting up a SCCM test lab and have now deployed our first application.
In this post, we will look at how the deployed application looks on the client side and install this new application.
Software Installation
On the client, you need to launch Software Center. This will available in a the sub folder of Microsoft System Center.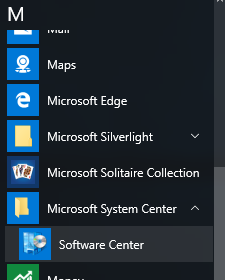 We can see our application listed
Click on the application and we can see all the details we had included before.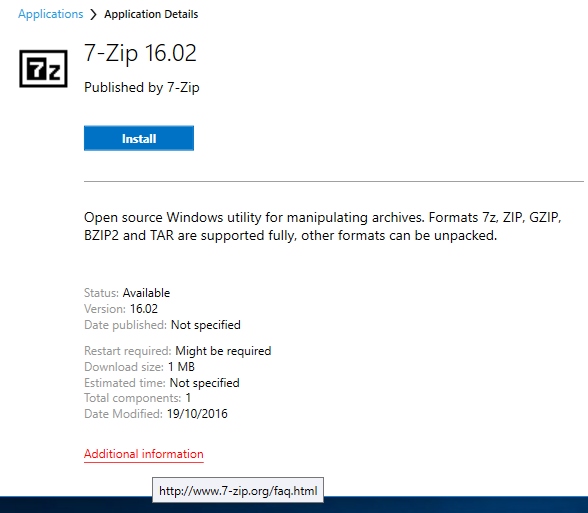 Click Install, and the installation should start and take about 1 minute to complete.
After installation, we can see the status in Software Center, in the Installation status tab

Our application shortcut is available.
Also, in Explorer, if we right click on any folder or file, we see the application context menu.
At this point, you can go ahead to test out the uninstall from Software Center as well.
That should be sufficient for now to help you create more software deployments.
Client Settings
Now we need to also look at a few settings on the client, just for your information. In a lab environment, we don't really care, but it is important in a production environment.
In Software Center and in the Options tab, there is some settings you can configure for work hours. This will tell SCCM what your core working hours are, and SCCM won't attempt to automatically install required software and reboot during this window. I have changed this here on the client from 10am to 4pm.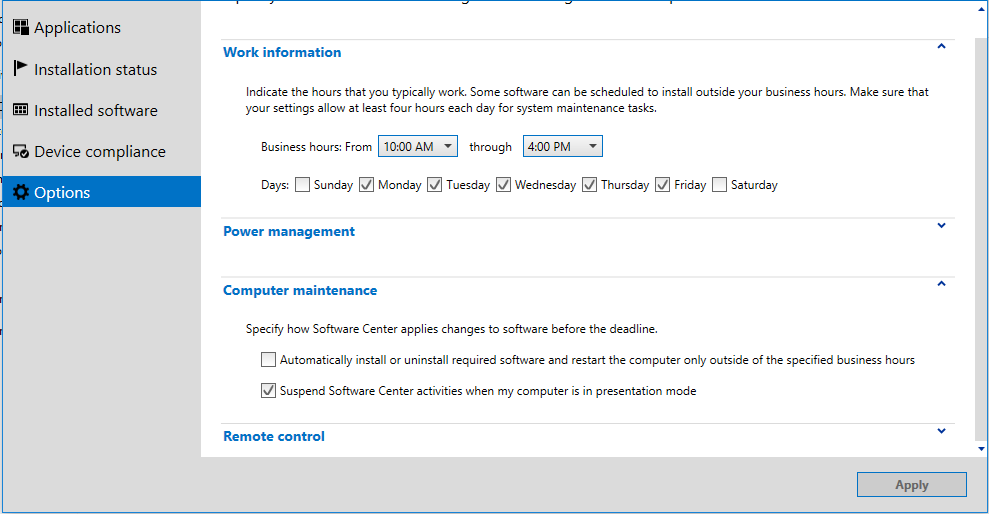 It is not something you need to do for a lab environment, but for a production or pre-production environment, this helps reduce user complaints and creates a better user experience.
This concludes our SCCM Test Lab series. Refer to other parts